We Are Committed To Excellence
Altitude Facility Services is a single source provider of services to restaurant, retail and business industries throughout Colorado.  From servicing HVAC and controls systems, retrofits/repairs to landscaping and snow removal – AFS is the ideal resource for all facility related needs.
With our team of professional in-house service technicians, we have the experience to respond to your needs and keep your facilities running efficiently.  Affiliates are available 24/7 for emergency requests including HVAC, plumbing, electrical and more.
Our team is known for completing projects on schedule with the highest level of quality craftsmanship and customer service.
Contact us today to learn more about our electrical maintenance service and preventive maintenance programs!
When you need the help Altitude Facility Services is here to help. The services we offer include, but are not limited to:
Plumbing

Drain Cleaning / Hydrojetting
Water Heaters
Fixture Installation / Repairs

HVAC Services

Scheduled Maintenance
Demand Service
Refrigeration
Unit Replacement

General Repairs

Carpentry
Personnel Doors / Hinges
Shelving Repair / Replacement
Fixture Repair
Drywall / Painting

Equipment Installation
Scheduled Maintenance

HVAC
Grease Interceptor Pumping
Sewer / Grease Line Hydrojetting
Water Filtration
Lighting

Exterior Maintenance

Landscaping
Snow Removal
Irrigation Repairs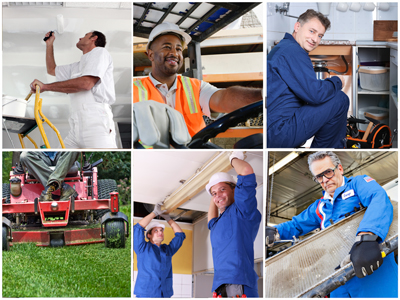 Altitude Facility Services provides a high-quality service, offering the highest standards in maintenance and specialty cleaning services. We use the most advanced equipment to ensure that we complete the job correctly. Our highly trained crews complete each job rapidly to assure an uncompromising commitment to customer care and satisfaction. Ultimately, we don't just install and repair homes and businesses; we restore customer confidence and peace of mind.